The soul of a poet, the heart of a lion, the spirit for dance….are you ready to take flight in 2014?  Every year we make promises about what we are going to do..but more often than not, we don't seem to navigate our way out of the fog.  So why not make this the DARING DO year?
I have been dancing now for 45 years. This year will be my 46th, and for half that time I have been teaching…so what has kept me engaged on this ever demanding, (sometimes overwhelming) journey for so long?  After all it is a fact generally well acknowledged that dance is one of the toughest and most punishing of the arts….
Rarely is there one reason for a commitment, but the crux, (as it has oft times been expressed by our wisest forebears) is this little gem – nothing comes easy that is truly worth having   :)  When I feel like throwing it in I am immediately reminded of what I will be leaving behind…now that is a quick fix turn around!
Which leads me to the point of this post – if you are coming to dance for transformation, (and let's face it – what are you expecting if not some level of change? – whether that change be a clear personal goal, or something more allusively expansive) – be prepared to discover and leave fantasy behind for a while, so we can begin to work from a space of truth……  Are you ready to do that?
Because if you are, let me assure you of this – an amazing new world will open for you, something that won't go away the minute you blink – something that will stay with you for the rest of your life and transform your waking days……  And it won't be an illusion or a delusion – it will be your new reality – a reality more powerful, meaningful and beautiful than any fantasy.
Introductory Beginners courses will commence February/March 2014
"The dream begins with a teacher who believes in you, who tugs and pushes and leads you to the next plateau, sometimes poking you with a sharp stick called "truth." ~Dan Rather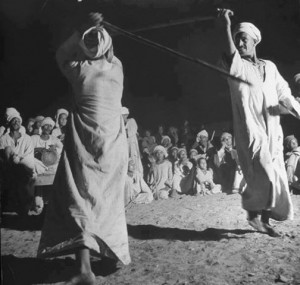 Disclaimer:  it is true that we occasionally use sticks  (called 'Asiah') in class when teaching Tuk Tib (a form of ancient martial combat) – but no-one actually 'pokes' anybody!  🙂