Testimonials
What lies behind us, and what lies before us are small matters compared to what lies within us. Ralph Waldo Emerson
"My life would not seem complete without my regular dose of these fabulous dance classes.
After a class I feel rejuvenated and fully alive. My back has opened up, and the beneficial effects I experience after that invigorating blend of stretching, workouts and dancing feel like a combination of what I previously got from pilates and yoga.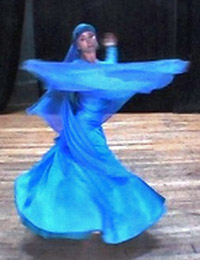 Juliet Le Page
This dance has tangible effects not just on the physical. It is life changing in that it also works on your psyche, exposing your blocks and where things aren't in balance. Juliet gives not just a great physical workout but also useful philosophies for life.
Juliet's classes are always varied. While reinforcing the basics she inevitably introduces new challenges that reinforce both strength and flexibility and pushes your boundaries and all to the rhythms of intoxicating music that gets into your blood. If you persevere through the first few weeks, you'll be hooked for life.
Seductive music, group energy, fabulous moves, irresistible costumes and a sense of the timeless and eternal – this is some of what you'll experience in Juliet's classes. She is a born teacher and she will lead you on the dance of your life, where you will discover the real you."
Fran Mahl
"I have been attending Egyptian Dance Classes taught by Juliet Le Page for a few years. I remember when I first attended class I felt so relieved. At last I had found someone that can teach me authentic Egyptian dance, music and culture. This is important to me because my mother is Egyptian.

Tabla Baladi
Juliet teaches with passion, discipline and knowledge. Her heart and energy goes out to us. The warm up and stretches incorporated in the lesson are of immense value. It prepares me physically and mentally for the dance. Juliet has taught me the structure of Egyptian dance, music and culture. This gives me a deeper understanding of the music.
Juliet has taught me to feel the music within and to centre my energy. Her wealth of knowledge in all aspects of dance and the body has been priceless. It has made me connect with my inner core strength. After class I fell like I am in rhythm with my soul and I am walking to a beat!"
Nina Shayan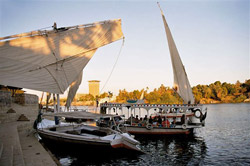 Kitchener Island looking back toward Elephantine Island Aswan
"When I went to Egyptian dance classes run by Juliet Le Page, I felt a deep connection to the dance and music. Being Egyptian myself, I felt as if I was at home. Juliet's teaching in exceptional. The way she explains the movement, dance and exercise make me understand the music at a different level. My daughter attends Juliet's classes. It makes me happy to see her learning the dance and culture of the country of my birth."
Mary Antico
"(extract)… Our organisation consists of people who come from Egypt and are well versed in its culture and its arts. Indeed I know some spent their youth actively in the company of artists and dancers. It is my great pleasure to covey to you their most appreciative feedback on your excellent, informative and thoroughly professional presentation. They were most impressed with your knowledge of the history of true Egyptian dance (rather than what is often passed off as such) and the ease with which you embrace its principles…"
M.W.E. — Egyptologist and Anthropologist

Sistrum
"…Thank you Juliet, once again for bringing the gift of Egyptian dance into my life, and with it all the wonderous shifts in my awareness and my energy flow. Every class is a feast I look forward to experiencing…"
Della Hallala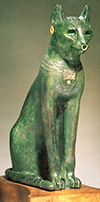 "I have had dancing classes with Juliet for approximately 6 years now. I was told about her class by a friend of mine and I had just come back from a trip to Egypt. So it interested me.

I am a fairly fit person having done yoga, gym and some sort of exercise over the years. This dance works your body connecting all the muscles from the ground up. So any weak points are worked on.

This dance has made me realise what my weak points are and to work on them. So not only do I have fun dancing, but I know I am also working those tiny muscles on the inside and making sure they are all connected and strengthened.

It has taught me to know myself and understand how to use my body correctly.

I wish I had met Juliet a lot earlier in my life, but as they say better late than never."
Vylette Raymond
To enrol please print and fill out the enrolment form (PDF), or if you do not have a printer email [email protected] for a form to be sent directly to you in the mail.